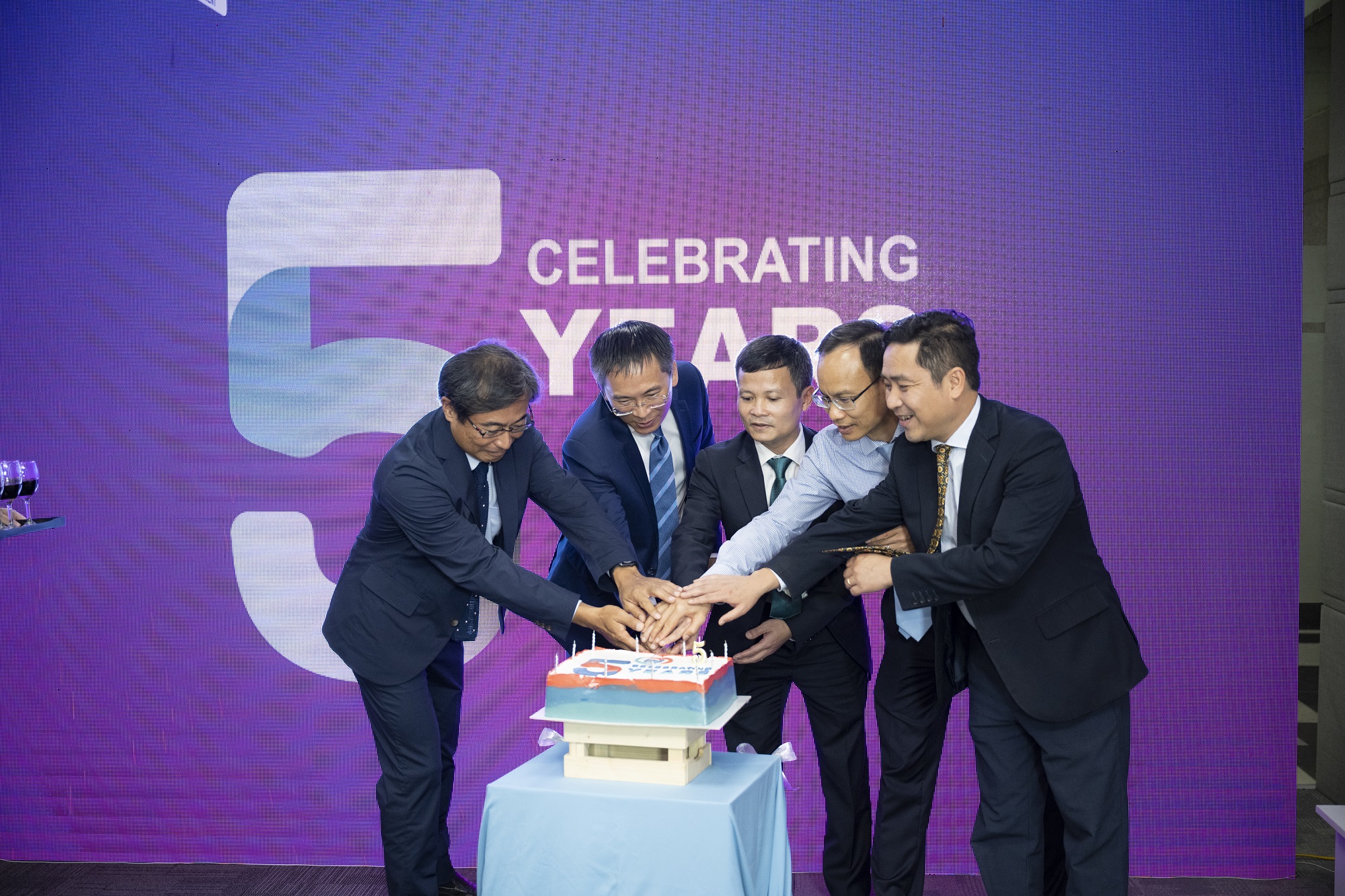 Celebrating 5 years of BIDV-SuMi TRUST Leasing (BSL)
BIDV-SuMi TRUST Leasing – The first leasing joint venture of The Joint Stock Commercial Bank for Investment and Development of Vietnam (BIDV) and Sumitomo Mitsui Trust Bank (SuMi TRUST – SMTB) in Vietnam, celebrating its first 5 years of business, held an intimate party on May 19 at head office in Hanoi.
All members of the company and distinguished guests joined us at the event and virtually to celebrate the accomplishments of the past 5 years and look ahead to the bright future of BSL.
Mr. Tanaka Shigeki, the Chairman of the Board of Members delivered a congratulation speech for all the dedication of BSL members for the success of BSL in the past 5 years. "Looking back over the past five years, it has not been a smooth road with many peaks and valleys, but as a result of your efforts, you were able to graduate from the first phase of the program with very good results.", he said, "As a founding member, I would like to express my sincere appreciation for your success and efforts."
Mr. Tanaka, together with Mr. Pham Quang Tung, BSL's Chairman of Board of Members from 2018-2020 and Member of the Board of Directors (BIDV), and Mr. Nguyen Thieu Son, CEO of BSL, are the founding members of BSL in its very first step.
Mr. Pham Quang Tung congratulated BSL for its achievements. "I always think that BSL was founded on the basis of the cooperation between BIDV and SMTB. BIDV and SMTB have a lot of prospects for cooperation and I think financial leasing is just the first foundation.", he said "BIDV and SMTB are both leading financial institutions in Vietnam and Japan and with the current team at BSL, I'm confident that BSL will become a large, professional and effective financial company in Vietnam and the region."
Nearly half of the first 5 years of business operations under the impact of the COVID-19 pandemic, regardlessly, BSL members never compromised and step by step cultivates relationships, builds a BSL as a trusted partner in the financial leasing market, and provide professional financial solutions for small and medium enterprises in Vietnam.
Each employee at BSL is the main character of an untold story, striving day by day to become a better version, meeting customer expectations.
Since the establishment, BSL has ensured the sustainable development in terms of growing scale, quality of credit portfolio, and growth of service quality. In 2022, BSL was awarded as the "Trusted Financial Provider" in the Golden Dragon Award 2022, selecting and honoring 50 typical foreign-invested enterprises in Vietnam that have made typical contributions to green growth and sustainable development in the period 2021-2022.