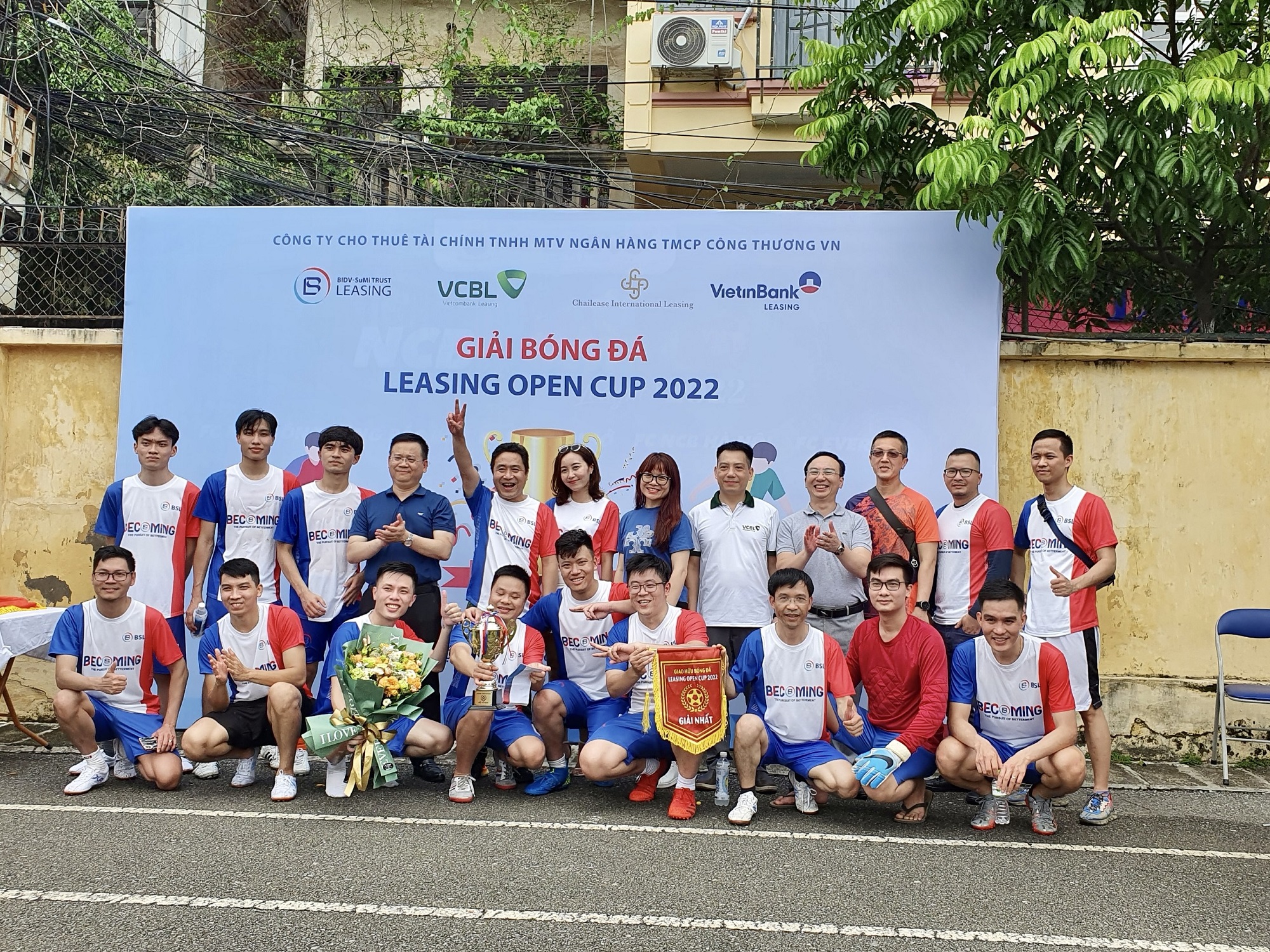 BSL wins the champion cup of Leasing Open Cup 2022 in Hanoi
On June 11, 2022, the football team of BIDV-SuMi TRUST Leasing (BSL) won the champion cup of the "Leasing Open Cup 2022" Football Tournament of the Vietnam Leasing Association.
This is the first tournament held with the participation of four members including Vietinbank Leasing, VCB Leasing, Chailease and BSL. BSL's senior leaders, Trade Union and Youth Union members from the Head Office and Hanoi branch are the representatives of the company attending the tournament.
To promote the mental and physical health of the company's staff, we believe that the tournament is an opportunity to spiritual health of the company's young staff as well as increase the cohesion between leasing companies in the association.
Pictures of BSL at the tournament