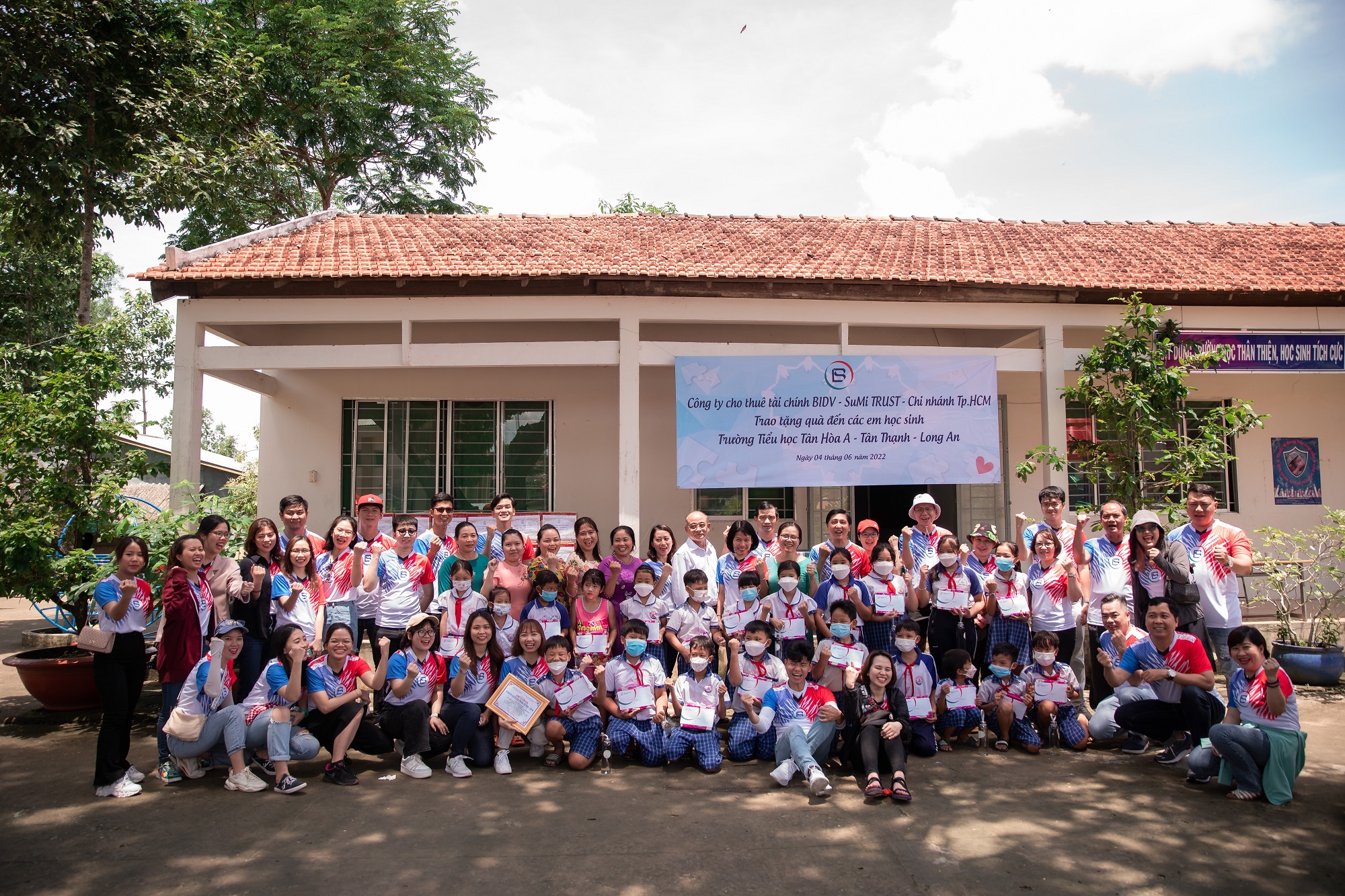 BSL HCMC Branch handed gifts to primary school pupils in Long An
On June 4, 2022, BIDV-SuMi TRUST Leasing – Ho Chi Minh City Branch (BSL HCMC Branch) gifted 1,500 notebooks and 25 gifts to pupils at Tan Hoa A Primary School, Long An.
For the purpose of promoting the Sustainable Development Policy for the wellbeing of the community, BSL always accompanies and joins hands with the society to ease difficult circumstances and open more opportunities for students in Vietnam to access better educational standards.
With the permission and support from the school's staff and teachers, on June 4th, BSL's staff at Ho Chi Minh City Branch presented gifts to pupils at Tan Hoa A Primary School, Long An. We gave 1,500 notebooks for pupils for the end of the academic year 2021-2022, 25 gifts (each gift includes VND200,000 and 10 notebooks) to students with difficult circumstances. The total value of gifts is more than VND15 million.
BSL believes that every child has the right to have the right education, nutrition and skill development in their childhood. Therefore, we hope that the small gifts given to Tan A primary school's pupils came in handy for the children's efforts of learning to handle the adversity, increasing educational engagement and academic achievement.
Other pictures: