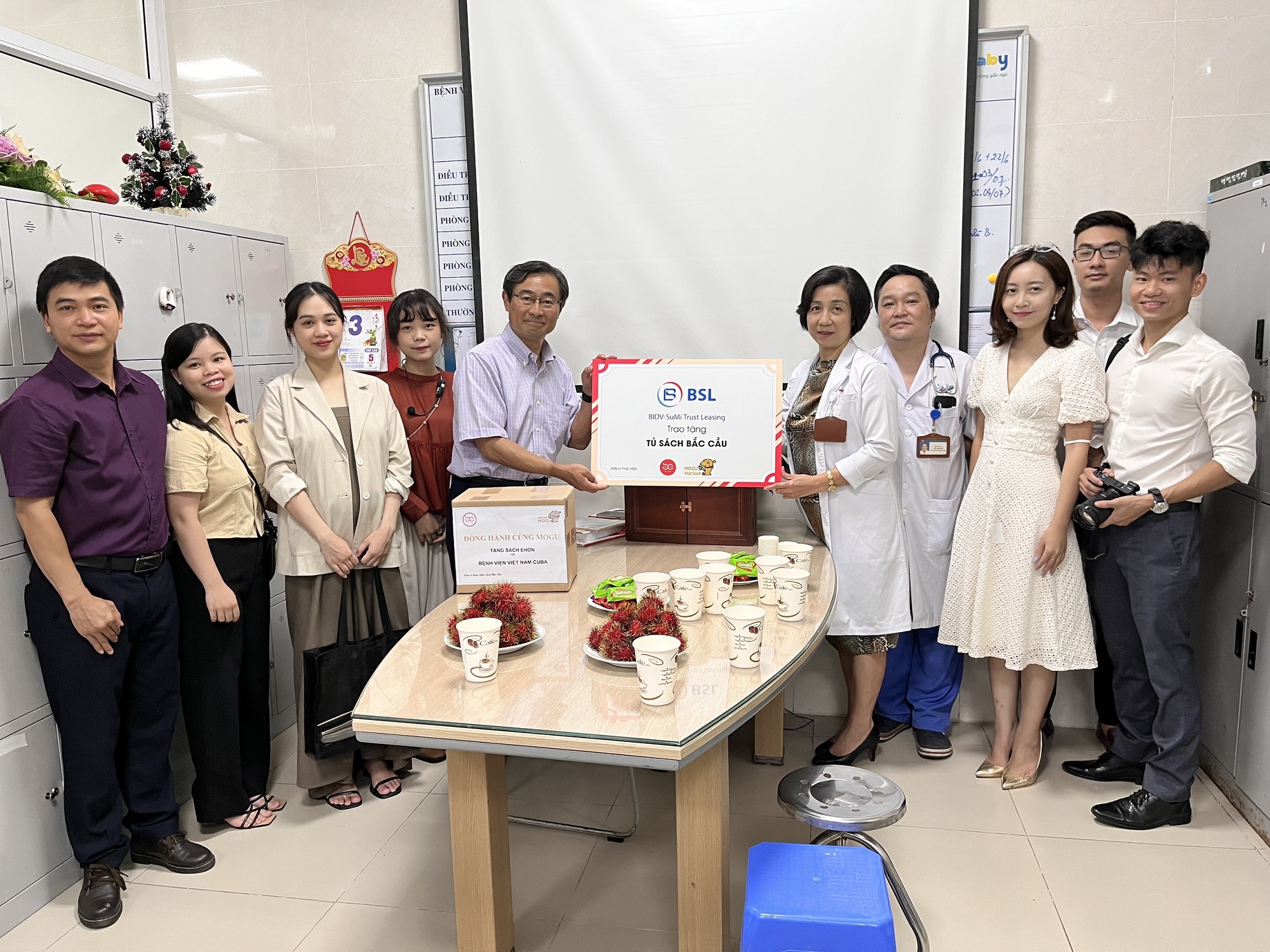 BSL handed books to pediatric patients at Vietnam – Cuba Friendship Hospital
On June 23, 2022, representatives of BIDV-SuMi TRUST Leasing (BSL) visited and presented a books to the Pediatrics Department, Vietnam - Cuba Friendship Hospital. The activity is co-organized by Bridging Foundation with the aim of bringing meaningful activities to pediatric patients during their treatment time at the hospital.
Mr. Takahashi Satoshi, Deputy CEO of BSL, shared: "We hope that the bookshelf becomes a companion with the pediatric patients who are disadvantaged whose daily joy of reading is cancelled. We also want to spread the reading culture so that the love of reading in children is multiplied."
Besides donating books, BSL organized a program of reading stories, folding and decorating handmade paper for pediatric patients under the guidance of volunteers from the Bridging Foundation.