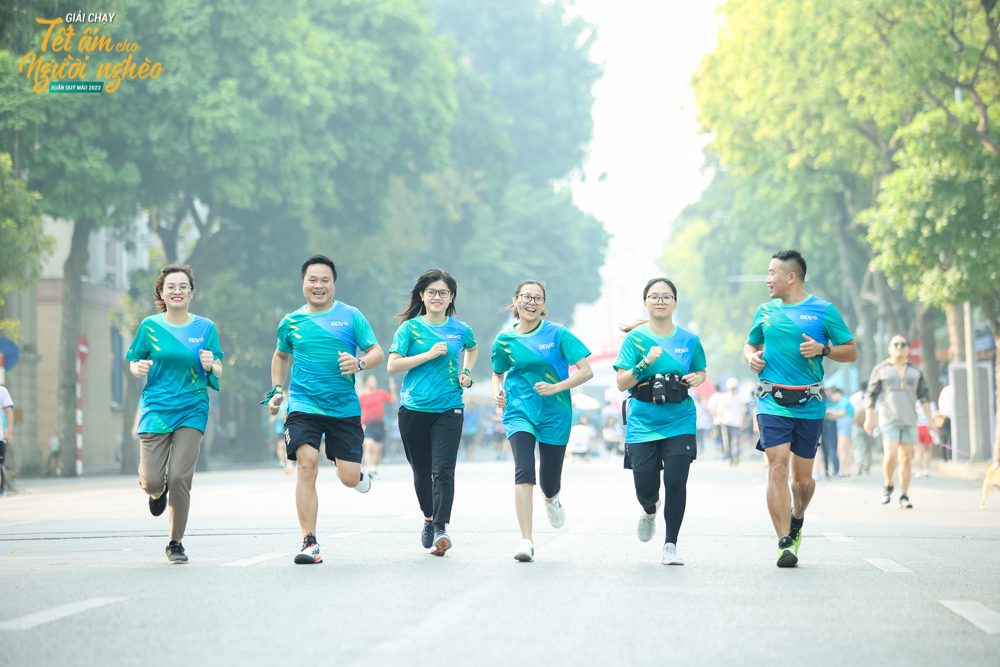 BSL participates in BIDV Run – A warm New Year for the poor 2023
In the morning of November 5, 2022, BIDV-SuMi TRUST Leasing Co., Ltd (BSL) participated in the BIDV Run – A warm New Year for the poor 2023 with an enthusiastic and dynamic spirit. BIDV Run is an annual charity event organized by BIDV from 2019 until now. It is an activity for BIDV & BIDV's group companies' staff, their customers and society to send Tet gifts to the poor when Tet is coming.
The event takes place for 22 days, from November 5 to November 26, 2022. All achievements of athletes will be changed into money of charity fund by BIDV and turned into gifts for the poor on Lunar New Year 2023.
The Kick-off Ceremony was organized at BIDV Head Office in Ha Noi. A large number of BSL employees of Head Office and Hanoi branch joined the event with more than 1,000 athletes from BIDV's branch in Hanoi. The spirit of run competition has spread to many BIDV branches across the country, especially BSL got the enthusiastic contribution of staff from both Da Nang and Ho Chi Minh City branches.
The run competition event is a valuable opportunity for BSL's staff to show their corporate social responsibility, and implement the Sustainable Development Policy on respecting and promoting human values. Besides, the running race helps to encourage sportsmanship and enhance the solidarity of the BSL's staff.
On the morning of participating in the running race, BSL team contributed many positive achievements. Moreover, BSL athletics also continue to donate until the end of the event by running every day.
By participating in BIDV Run and other sports events, BSL staff in particular and BIDV in general can improve their healthy lifestyle. Also, the event was a good chance to share our sympathy and donate warm gifts to thousands of poor families in Vietnam on Tet 2023.