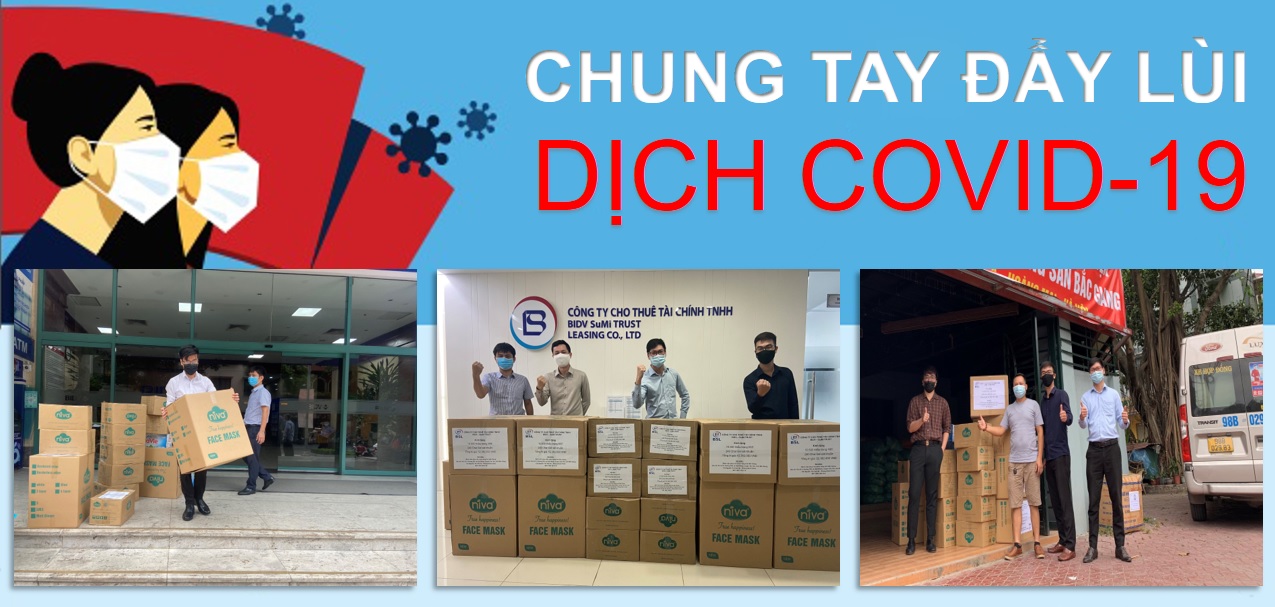 BIDV SuMi-TRUST Leasing Co., Ltd joins hands to support the frontline against Covid-19
Responding to the call of the Central Committee the Vietnam Fatherland Front that "All people unite, strive to prevent and control the Covid-19", BIDV SuMi-TRUST Leasing Co., Ltd (BSL) has cooperated with the Trade Union to launch the campaign calling for all Company's employees to join hands to prevent and control the pandemic.
Recently, Bac Giang Province has really entered a true battle with the Covid-19 pandemic. Many outbreak locations appeared at the same time, especially in industrial zones - where ten thousands of workers are working, along with the complicated development of the disease, the high spreading speed on a large scale have caused frontline forces to stay up many nights in the effort to contain the pandemic.
With the spirit of "sharing and supporting each other", "responsibility to the community is responsibility to ourselves", showing responsibility to the community, supporting the government and people of Bac Giang province in repelling the covid-19 pandemic, The Company, along with the Trade Union and all BSL staff, have taken meaningful actions to promptly support anti-pandemic forces and Bac Giang people to overcome difficult days caused by the raging pandemic.
With the urgency to deal with the pandemic, after short time of calling, 10,500 specialized medical masks and 10 boxes of antiseptic gel have been donated by BSL and transferred to the frontline, where doctors and anti-pandemic forces are working day and night, racing against the time, determining to repel the pandemic by all means.
Promoting the spirit of sharing and taking responsibility to the community, in the upcoming time, BSL will continue to call on all company's staff to join hands to contribute to the COVID-19 Vaccine Fund in response to the call of the Prime Minister. In these times of difficulties and tribulations, every action and contribution, even small ones, always brings great meaning, not only contributing to the battle against the pandemic but also spreading good values ​​in the community. BSL firmly believes that with the dedication and solidarity of all government levels, sectors, localities and people, Bac Giang will firmly repel the Covid-19 pandemic.
Thuy Dzung