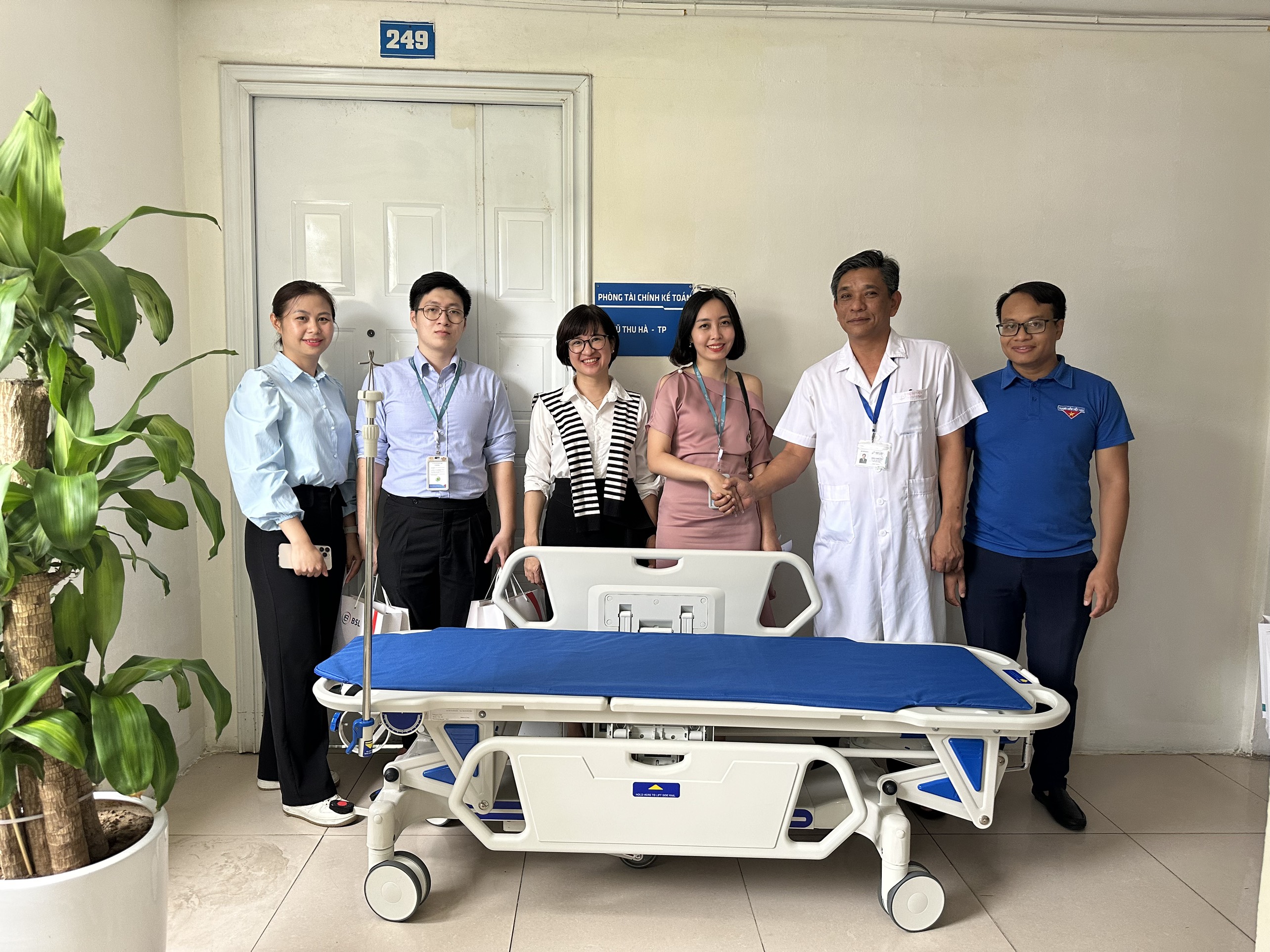 Sponsoring Medical Equipment for the VNU Medical School Hospital
On August 3, 2023, the Youth Union and some members of BSL visited and donated medical equipment and gifts to representatives of the VNU Medical School Hospital and several underprivileged patients there. This program was organized to support the Sustainable Development Goals (SDGs) and Corporate Social Responsibility (CSR) initiatives of BSL.
During the reception of the medical equipment, the Vice Director of the hospital, representing the VNU Medical School Hospital, along with some chief physicians from various treatment departments, expressed sincere gratitude to the BSL team for their valuable contributions to the hospital and patients.
The active participation of the Youth Union and BSL members reflects BSL's commitment to building a compassionate and volunteer-driven community. The donation of necessary medical equipment and gifts to patients in difficult circumstances not only helps improve the quality of healthcare but also brings joy and hope to those undergoing treatment.