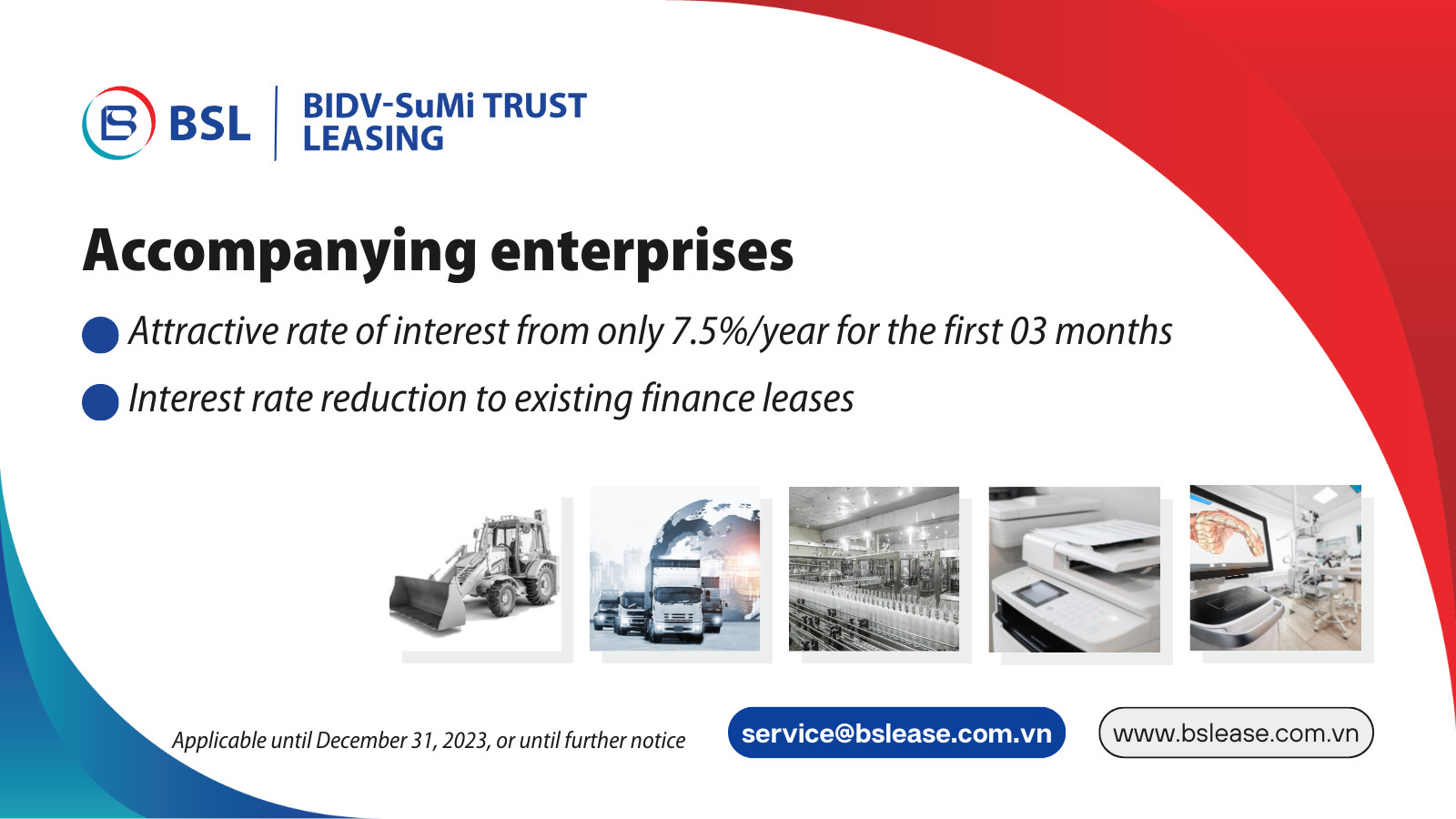 CUSTOMER SUPPORT PROGRAM 2023
Continue to implement guidelines on reducing interest rate and support enterprises; BSL has deployed a new support program to accompany with enterprises on their recovery in their production and business activities as well as developing Vietnam's economy
BSL applies interest rate reduction to existing finance leases to support our customer to overcome difficulties, and to new finance leases from now until the end of 2023. Especially to new finance leases, new attractive rate of interest from only 7.5%/year for the first 03 months is available to enterprises using finance lease service of BSL from now to 31/12/2023 or until further notice.
Together with our finance leasing product offering a high financing ratio of up to 100%, no collateral required, credit limits at banks secured, flexible lease term…, BSL provides an optimal solution to boost enterprises' chances to access mid and long-term funding resources, which aims to accompany with enterprises to resolve difficulties and develop sustainably
To get more information about the program, please contact 024.3928.4666.