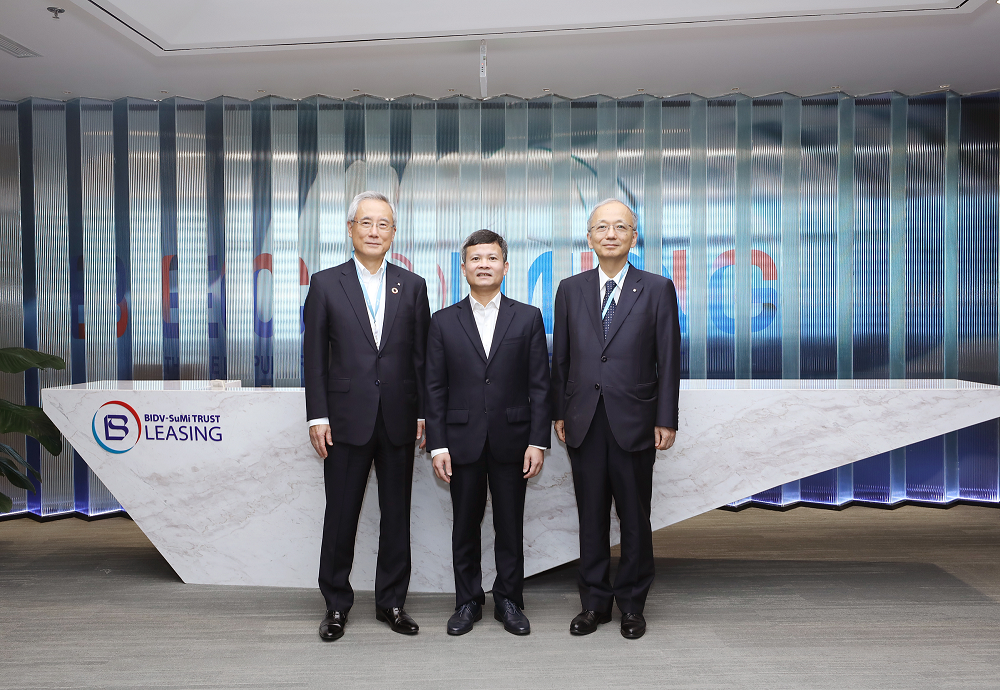 Chairman, President, and executive members of SuMi TRUST Holdings visited BSL
On August 28, 2023, the high-level delegation led by Mr. Tetsuo Ohkubo, Chairman of the Board of Directors of Sumitomo Mitsui TRUST Holdings (SuMi TRUST Holdings), and Mr. Toru Takakura, CEO of SuMi TRUST Holdings, visited and held discussions at BSL's headquarters and Hanoi branch.
During the meeting, Mr. Nguyen Thieu Son, CEO of BSL, presented a preliminary report on BSL's operational achievements and goals for 2023, as well as future plans.
Mr. Tetsuo Ohkubo highly appreciated the accomplishments that BSL has achieved in its 6 years of operation. He recognized the significant potential and room for development in the financial leasing market in Vietnam. He emphasized that SuMi TRUST Holdings and SuMi TRUST Bank will always support and assist BSL in its efforts to propel BSL further and become one of the leading financial leasing companies in Vietnam.